Croeso 

i

 

Blwyddyn 6!    

Welcome to Year 6!
Friday 22nd May
Hey everyone, there were no official activities set on this wonderful, sunny Friday as it's technically an INSET day.
However… as the lockdown crawls on, I thought you (or your parents/guardians/sisters/brothers/pets etc. ) might appreciate the following list of cool websites to take you and your amazing brain on some new adventures.  There is hopefully something for everyone in the following lists, see if you can find something to get you inspired, occupied, motivated or simply relaxed, have fun dudes!
Mr Civil
(if you just click on the picture, it should open up nice and clear in a new window.  Press the back key to return to the school web page:)
 


Thursday 21st May
Morning folks! Thanks for those pants sorting diagrams, hopefully it got you thinking about sorting things according to type, just like Darwin had to when spending time on those beautiful, wildlife-rich Galapagos Islands.
Another thing Mr Darwin would have had to do would be to find his way around unknown countries using maps. When locating places on a map, we use GRID REFERENCES.
In the following activity, you will be using what are known as 4 figure grid references (as they consist of 4 digits).
Before we continue, here's a quick video to get you started: (I'll write the title of the video below just in case the link doesn't work).
Title to search for on You Tube:       How to use four figure grid references (UPDATED)
Next, look in your shared files. I've uploaded the following worksheet. Please remember the hints from the video (along the corridor, then up the stairs to find that bottom left hand corner – your best friend).

You can simply type or write your answers down and send them to me (you may even want to print this off, but don't worry if you don't have access to a printer).
All the while, think how exciting it would be to explore an unknown island, with only your map and grid references to guide you. How would you feel? What other important things would you need to have with you at all times? (make sure you can carry them all – lots of walking and climbing ahead!)
Be safe out there! watch out for low flying finches and slowly stampeding giant tortoises!
Mr Civil
Wednesday 20th May
Bore da pawb!
Hope you're all having a great week so far.
Today I wanted to focus on Classification – remember? A system of organising things into groups, you might have done this last week whilst organising and tidying your bedroom.
 
Anyway, you may remember Carl Linnaeus, who classified all living things back in the day and created a system of classification which is still useful today.   I'd like you to refresh your memory with a couple of videos.  Go to the following BBC Bitesize page and have a browse through the info as well as watching the first video:
https://www.bbc.co.uk/bitesize/topics/zn22pv4/articles/z3nbcwx
(Just copy the link by selecting the whole address above and pressing ctrl C and then paste it into the browser using ctrl V)
Next, watch this one for some extra information and some great footage of the different animals discussed.
Mission:  Before we can classify something as complex as the animal kingdom, first we must start with something much simpler.  Something like….underpants!
As I was reading Theo's favourite book with him the other day (Aliens Love Underpants), it struck me that this would be a great place to start.
Theo would like you to organise (classify) all the underpants in this picture:
Try to start with large general groups and then get more specific as you go down.
Below are just a few ideas for the layout of your classification tree or diagram.  Feel free to draw it or use ICT.
e.g. A good place to start might be:  Style of underpants then 2 or 3 or more branches with headings: pants, boxers, bloomers etc.
Anyway, if you're interested, I did have some clips of Theo and I reading the book but the files are too large to upload  but I won't give up.  Watch ths space!
ALSO, If you get a chance:
Commissioner's Online Survey
We have been asked to invite all children to take part in a well-being survey concerning their mental-health during School Closure. Please would you set this as a Home Learning task which they can access at
www.childcomwales.org.uk/coronavirusandme
Tuesday 19th May
Happy Tuesday Year 6! Wow what wonderful responses I had to the Peace and Goodwill message yesterday.  You are such a thoughtful and creative bunch Year 6! Mrs Davies (Deputy Head) tweeted some of our responses so take a look!
There are some of you who still need to complete the Reading Eggs assignment I allocated to you yesterday. Please do this.
Next, complete the following TWO tasks today.
Task one-Create an acrostic of 'Charles Darwin'. It is an opportunity to show off what you have learnt about him and his life. Each line can be a whole sentence or just one word. E.g.
C=
H=
A=
R=
L=
etc
Task Two– Last week, I set the task of you watching a documentary about the Galapagos Islands which was presented by the legend Sir David Attenborough.  I have shared a file with you called, 'Sir David Attenborough: Naturalist and Presenter'.  Please read the text very carefully (and at least twice) and then answer the questions in full sentences.
Have a fantastic day!
Mrs Davies X
Monday 18th May
Bore da Lovely Year 6!
I hope you have had a wonderful weekend.
I have only set you two tasks to complete today because Task Two does require some thinking, planning and creating time.
Task One- Log into Reading Eggs and complete the assignment that I have assigned to you. There are some great results from you for this Year 6! Some very important reading skills are embedded into every question so please keep the effort up with this!
Task Two: Urdd Campaign Challenge -GET INVOLVED!
I think you will be brilliant with this challenge Year 6 and I cannot wait to see your responses.
On the 18th of May since 1922, the children and young people of Wales have reached out to the world with its annual Peace and Goodwill Message. This year, the young people of Wales have created a message responding to the Coronavirus pandemic.  They share their desire to see the world listen and learn from this crisis, which has stopped the clock and made us all think about the kind of world we want to live in.  Please look at the file I have shared with you called NHED 2020 'Stop The Clock' and read it through carefully.  You must pay particular attention to the message this year which is on page 9.  (If you have a problem opening the file then google 'Urdd Stop the Clock powerpoint 2020)
Once you have read this through carefully, I would like you to complete the second task on page 13 which is to prepare a response to the message in the form of an image, collage, words, message of support, poem, photos, video, song which would help to spread this message.  Be as creative as you can Year 6! It would be great if you could include some Welsh words/phrases but giving your response to the message thoughtfully is the most important thing.
You are so welcome to team up with any members of the class and do a joint/group response as this is what we would have done if we were in class.  Please make sure that you send this work to me so that we can tweet some of your responses and show our support for spreading the message.
If you have any problems sharing this work with me on HWB then please email it to me at daviess1890@hwbcymru.net
Ready, Steady, Get Creative!
Have a great day!
Mrs Davies X
Friday 15th May
Good morning all !
Hopefully you managed to have a look at the Power Maths resources from yesterday. If there were any problems accessing the materials, please let me know.
Some of you were unsure how much of the practise booklet to do – I only wanted you to have a go at the practise booklet in the resources section (pages 153 to 155) if you were confident with the 'share' and 'discover' and 'Think together' discussion parts (pages 206 to 211).
You may have noticed that in the top corner of each page on the practise book there is a page and lesson number. I should have advised you not to go past 'lesson 1'.
If you have done more than this then the upside is that you'll have less to do next time – win!
However, I am sorry for any confusion over this.
Anyway, Mission 1 is to definitely get through all of 'Lesson 1' or 'Ratio 1' and only when confident to attempt to do the questions on pages 153, 154 and 155 of the practise book.
As I said yesterday, if you have read through and are still confused then let's take it back a step. To get used to the Share, Discover and Think Together parts, simply have a look at the following links instead. You could pick a topic you're struggling with (time, money, decimals etc.) and start with that. Little and often – never more than a hour in one go, in fact I'd recommend two POWER HALF HOURs with a break in between.
Mission 2: I've shared a Science/Topic worksheet (to do with classifying animals) with you which will need completing before NEXT WEDNESDAY (I won't be marking them until Tuesday next week). This will be needed for Wednesday's lesson. Shouldn't take you long. When complete, share it with CivilM1
Mission 3: MUSIC –
https://musiclab.chromeexperiments.com/
G
o to this awesome website and create your socks off – WARNING…this is highly addictive! Have Fun all!
Mr Civil
Thursday the 14th May
Bore Da Pawb! All Ok out there in cyber space I hope.  Thanks again for all the lovely responses to home learning yesterday and a big Da Iawn to all you Doodling Dudes!
Hoping to share some really useful and brand new Maths resources with you all today. Below is a link to an instruction video (via YouTube) and another link to the resources for Power Maths.
After opening the link to the resources you will be asked to agree to the terms and conditions.  The company is the same as Abacus, the scheme we use at school and we are subscribers.  This new material is free for 90 days due to the lockdown so let's use it while we can.  Once you've done this, you should then have access to the Year 6 E Book and pupil resources. 
I would recommend watching the video first, to show you how to use the materials.  Here are the links:
The first free module is really appropriate for us in Y6 as it's something we need to cover at this time of year anyway –
Ratio and Proportion.
Mission 1,2 and 3
(as it's new and may take some time to get sorted)
Click on Text Book B (the middle one).  Go to the contents page and you'll see that Ratio and Proportion starts on page 206 – you can just type this into the small box in the bottom right corner (watch the video if unsure). 
Read through page 206 and 207
(always better to read with or to someone else, especially a grown up).   
Then go through the Discover, Share and Think Together sections.  Lots of discussion, no writing down at this stage unless you want to.
At this point you can go back to the main menu and click on 'resources' at the top of the page to access the practise book questions and challenges.  These could be printed off or just used on screen while you jot down your answers on paper or computer.
Have a go, the discussion and reading are the most important bits, so give it a try and have an adult handy if at all possible to help you with the reading.
If you've had a look but it's all a bit too tricky without a teacher next to you, I understand completely – this is a topic I'd much prefer to teach in the classroom.  Instead, have a look at the Year 2 resources, pick a section to read with an adult and go through the Discover Share and Think Together bits.
Oh…and you might want to tidy your bedroom, it will come in handy when completing tomorrow's task on classification.
As always, stay positive, curious and creative! 
Wednesday 13th May
Morning everyone, hope you're all well and having a great week. Here are some statistics for you:
There are approximately 1.2 million known species of animals, but scientists estimate there are closer to 8.7 million species on earth.
The world's deadliest animal isn't a shark, bear or tiger, but something far smaller – the mosquito. According to the World Health Organization, 725,000 people are killed each year from mosquito-borne diseases, such as Malaria, dengue fever and yellow fever.
There are more than 1.4 billion insects for EACH HUMAN on the planet, according to recent estimates.
Koalas can sleep for up to 22 hours a day.
Cows poo up to 15 times a day, which can be as much as 115 pounds of manure per day, or approximately 21 tons per year.
Panda's must eat 25 – 90 pounds (12-38 kg) of bamboo every day to meet their energy needs.
The longest living verified animal is a Madagascar radiated tortoise, which died at an age of 188 years in May 1965.
The fastest land animal on the planet is a cheetah. It can reach speeds of up to 75 mph (120 kph).
The Nile crocodile's jaws can apply 5,000 pounds of pressure per square inch – the strongest bite of any animal in the world.
Amazing stuff, Mission 1: Find and share another 10 awesome animal facts involving statistics (numbers). Try to find facts involving different types of units. E.g. In the facts above, I have used: weight, lifespan (time), ratio, speed and pressure. Feel free to include pictures.
Mission 2: As you can see, the animal world involves a lot of numbers, some of them are VERY BIG. Can you visit the following website and play the game to brush up on your place value skills.
The following link may let you have a helpful free trial game (but don't worry if it doesn't work)
https://uk.ixl.com/math/year-6/compare-numbers-up-to-millions
Mission 3:
Classification of all living things. The following passage is taken from the Mensa For Kids website and tells us how scientists first went about organising all of the different types of animals in the world. First read it.
Back in the 18th century, a Swedish man named Carolus Linnaeus thought it was important to organize living things, and he developed a system to do just that. He started out interested in plants, but he ended up ordering all life as he knew it. We still use the essence of his system today. Scientists are constantly refining the system based on new knowledge. Who knows? Maybe you will make a change in how animals are organized!
Putting animals in order like this is called taxonomy. The taxonomists — people who name animals — use a book called the International Code of Zoological Nomenclature, or ICZN, to tell them the rules for classifying animals.
Linnaeus's system has seven levels:
Kingdom
Phylum
Class
Order
Family
Genus
Species
Every animal on the planet, down to the most microscopic creature you can imagine, can be classified according to this system. You can remember the order the system comes in with one of the following phrases. The first letter of each word is the first letter of the level of classification. Pick the one you like the best and practice saying it five times.
King Phillip, come out, for goodness' sake!
King penguins congregate on frozen ground sometimes.
Keep ponds clean or frogs get sick.
Choose your favourite Mnemonic from above to help you remember the seven levels. Can you make up an even better one? Remember doing this for the order of the planets? Please share your brilliant ideas with me!
Thanks for keeping up to date with your 'X' a Day on Doodle, some incredible streaks developing – da iawn!
Stay safe everyone and don't forget to 'share' your Hwb files with CivilM1
Tuesday 12th May
Good Morning Lovely Year 6!
I would like you to complete the following 3 tasks today:
Task one-A nice easy task to get you thinking this morning Year 6! How many words can you make from the word 'Darwin?' Can you make at least 20 words?
Task Two- Log into Reading Eggs and complete the assignment that I have assigned to you which focuses on your ability to summarise information.  All of you have been given your login details for this so there is no reason why you can't have a go!
Task Three-Watch the amazing BBC documentary called, David Attenborough Galapagos Episode 1. I want you to watch it and enjoy it and hopefully learn something new about the Galapagos Islands that you could add to your amazing presentations that you did last week. It is such a beautifully made documentary. I have shared it with you on the HWB.  I hope it works! If not then click on the link below or copy and paste it into Google Chrome.
https://www.bing.com/videos/search?q=david+attenborough+galapagos+episode+1&docid=608022581192493003&mid=E084F0F160B0BCFA8E82E084F0F160B0BCFA8E82&view=detail&FORM=VIRE
Have a great day!
Mrs Davies x
Monday 11th May
Bore da lovely Year 6!
I hope you had a lovely time celebrating VE day on Friday!
Please don't forget to share your finished work with me on HWB in order to make sure that I don't miss it!
Task one- Guided Reading: There are 2 activities that I would like you to complete for Guided Reading today.  Remember to choose a book that you will enjoy!
1) Read a variety of News Reports on Newsround and choose one that you find the most interesting. Write a brief summary (who/what/when/where etc) of what the article is about in the back of your yellow Home Learning exercise books.  This is where all Guided Reading work should be recorded. 2) Look at the file I have shared called 'Year 6 Guided Reading activities' and complete any two activities of your choice.
Task Two-Think about what the purpose of a holiday brochure is. Maybe google some examples of holiday brochures. What do you notice about the choice of words used in a holiday brochure?
Next, look at the example of a Holiday Brochure that I have shared with you on HWB. Holiday brochures are packed with useful information about a place and they use lots of persuasive language to try and persuade someone to visit there.  Can you read the holiday brochure and highlight in red examples of: Alliteration, rhetorical questions, rule of 3, 'wow' words, commands (E.g. You must)  What other interesting language features can you find on the example?
Task Three– I want you to use your amazing research about the Galapagos Islands from last week and create a holiday brochure persuading people to visit there.  You can either do this on the HWB or on your yellow Home Learning books.  You must include:
Success Criteria for My Holiday Brochure
A variety of persuasive language features E.g. Rhetorical question, rule of 3, emotive language, alliteration, repetition, second person pronouns (E.g. You), Imperatives (commands).
Facts about the Galapagos Islands that would make people want to visit.
Use lots of 'Wow' words.
Include a title.
Pictures
Sub-headings to divide the holiday brochure may be useful.
Remember you are using your powers of persuasion to make someone go and visit the Galapagos Islands.
If you do the work in your yellow books then please take a picture of it and share with me on HWB.
Have a great day!
Mrs Davies x
Thursday 7th May
Bore da Dosbarth Chwech! Hope you're all safe and well. I managed to get my hands on a colossal pot, large enough for a small tree and all of your name pebbles. Next, I need to paint it.  Can you help me? I need to know what the Japanese symbol for PEACE is. Also, I thought I might stencil the Welsh word for PEACE on the other side. See if you can find out what this is.
Mission 1: Having read some of your really lovely presentations on the Galapagos Islands, I've been thinking about those giant tortoises – up to 4 feet in length and weighing up to 475 lbs (pounds) – that's about 215 Kg (remember holding the large kg weights back in school?) It's very heavy!
Anyway…I know they are completely different creatures, but it made me remember the turtle method for multiplying larger numbers and I thought I'd try to jog your memories a bit. (I know that your next Maths teacher in Penyrheol is a big fan of this method).
Here is a quick video to help you with the method. You may notice that my lock-down hair has grown incredibly long and my accent has turned quite American.
Try these:  
34 x 25
                      23 x 42
                      21 x 37
                      33 x 29
                      18 x 43   
Remember the three steps:
1. Check
2. Collar
3. EGG
Mission 2: While we're on the topic of Maths – don't forget to do your 'X A Day' on Doodle.
Mission 3: VE tomorrow people! Can you design an eye catching poster to advertise your VE Day street party. It can be any design of your choice but must contain the following information:
Why the party is taking place
Where the party is to be held
When the party will start
What to bring to the party
That's it!
Don't forget to send me any ideas or designs for the Peace Garden, all your ideas are welcome!
Enjoy VE Day Bank Holiday tomorrow and have a lovely weekend all. See you next week.
Mr Civil
Wednesday 6th May
Siwmae Pawb! Looks like another beautiful, sunny day out there again today so where possible, try to take your home learning outside in the garden – whether designing and making Bunting, practising your times tables (while doing kick ups), or reading alone or to an adult. Fresh air will really help you to concentrate.
Friday is the anniversary of VE Day.  It's 2020 now – can you work out how many years it's been since 1945?
We were suppose to have a VE Day party in school on the day of our class assembly and if there's ANY chance of getting back into school – it'll be the first thing we do!
Back in 1945, citizens of all the Allied countries excitedly planned street parties to celebrate the end of what had been a long, arduous and tragic war. This involved making bunting, organising invites and posters and of course, making the nicest food available in a time of heavy rationing. (Remember rationing? Only the smallest amount of certain foods per person due to shortages e.g. sugar!) Check out the following website for more information on VE Day
Task 1: Doodle (Maths) your VE Day celebrating socks off!
Task 2: Think about the kinds of food you could make for a street party (cakes, sausage rolls, pies, mini pasties, bread items etc.) Have a look in your fridge, what ingredients might you need? Would you have had easy access to these in wartime? If possible, have a go at making one of your dishes. Measure out ingredients carefully and follow a recipe (could even be a wartime recipe).
Task 3: You probably have a bit of catching up to do with other tasks this week so I'll keep the next one short and sweet:
I am currently designing (with your help) and starting to make a Commemorative Peace Garden in the school, where the old allotment area was.
The idea is to commemorate the events of this year, including the disruption to school and daily life but also the pulling together of communities, like ours, in these uncertain times.
It will be a place of calm and peace. A place to think, read or just sit. I would like the centre piece to be an enormous pot containing a beautiful tree surrounded by large pebbles with all our current Year 6's names on.
I'm asking you to find a nice looking, easy to paint on pebble (just a bit larger than your hand but not tooooo big). Design what you want to paint on it using pencil and paper first then mark the pebble with a pencil for a guide. It must clearly show your name and then any other cool designs of your choice. Paint is great, if you have some, you can varnish it yourself with the help of an adult or I can do it in school.
No rush for this but start looking for that perfect pebble today. Thanks Year 6
Mr Civil
Tuesday 5th May
Good Morning Year 6!
Please can you ask your parents/carers to click on the link below and complete the questionnaire.  We would really appreciate as much feedback as possible!
https://forms.office.com/Pages/ResponsePage.aspx?id=Ug4_TzS3ZEGUCRtgHRR5kyw0Hyh0uNdIlTaTvVPw3EJUMEJBU1owRkoyVklNNzBTRTVNQzRXRkJDRS4u
Here are your 3 tasks for today Year 6:
Task 1-A nice easy task to start you off today! Can you complete the Galapagos Islands wordsearch that I have shared with you on HWB? If you can print it off, then great. If not, you can still have a go and find the words!
Task 2-On September 15th 1835, Darwin (and the Beagle!) arrived at the Galapagos Islands. I want you to find out as much as you can about the Galapagos Islands and present your research as a power-point. However, you can record your research as a fact-file/Mind-map in your yellow Home Learning books if you would prefer. Try and answer the following questions s part of your research.
Where are the Galapagos Islands located?
What do the Galapagos Islands look like?
What animals would you find on the Galapagos Islands?
How many people live on the Galapagos Islands?
What is the weather like on the Galapagos Islands?
What is the landscape like there?
Why was Darwin so captivated by the Galapagos Islands? What did he learn?What other things could you find out about? Find some pictures of the Galapagos Islands create a collage of them.
We will be using this research for a task next week so please keep it safe!
Task 3-This Friday 8th May marks the 75th Anniversary of VE day, which (as you know!) was the day towards the end of World War II when fighting against Nazi Germany came to an end in Europe. This is a wonderful and important event to celebrate, so much so that you wouldn't have been in school anyway on Friday as we would be at home celebrating this important day!
Because of the lockdown, lots of celebrations have been out on hold and people are being asked to celebrate in their own way. Your task is to get creative and design some bunting that celebrates the 75th Anniversary of VE day.  Think about the symbols that were important in World War Two-E.g. the poppy etc and think of some designs.  If you are feeling super creative, then have a go at making it and send me some pictures-I would love to see this!
Have a great day!
Mrs Davies x
Monday 4th May
Happy Monday Lovely Year 6!
I hope you have had a lovely weekend and are raring to go this morning!
I was so impressed with the amount and quality of work you shared with me last week. Well done Year 6!
I would like you to have a go at completing these three tasks today.
Task one- Log into Reading Eggs and complete the assignment that I have assigned to you which will work on developing your inference skills.  It will also help you to be able to distinguish between a fact and an opinion which was crucial for a Scientist like Darwin! All of you have been given your login details so there is no reason why anyone can't have a go!
Task Two-This year you have been working extremely hard on improving your quality of writing by using a variety of sentence types: Simple, Compound and Complex sentences. I have shared a file with you called 'Sentence Types 1'.  Please read it through carefully and complete all of the tasks on the document.
Task three-Complete one of the Charles Darwin quizzes that I have shared with you on HWB.  Each one of these quizzes were created by your wonderful peers! Please don't complete your own one and yes you can complete more than one if you so wish!  I thought they were all fantastic and I hope you enjoy completing them as much as I did!
Have a great day!
Mrs Davies x
Morning everyone and happy Friday!
Yesterday was the best response to Home Learning so far – really impressed with all the lovely work being shared on Hwb, thank you and keep up the good work pawb!
Short and sweet today:
Watch this video (take time to appreciate the lovely use of watercolour in this animation):
That's it for the video – just wanted to you to watch it and enjoy.
Next go to this website:
https://www.scholastic.com/teachers/activities/teaching-content/animals-7-studyjams-interactive-science-activities/
There are at least 7 different activities on here to have a go at and you'll be learning some really useful Science along the way  – Please read the info carefully and enjoy the quizzes.
As promised, I sent you some extras on Doodle Maths.  We've had a few problems with Doodle English so if you're not happy with it, just stick with the Maths and Times Tables apps for Doodle.  Extras set for everyone today were:
Symmetry and Co-ordinates.  Use a small mirror to help with the symmetry and remember, when plotting co-ordinates, 'Along the corridor, up the stairs'.
Bonus Challenge:
…and if you feel like an old-skool morning challenge, here's couple to get you going:
and how about this one …?
Have a lovely sunny weekend all,
Mr Civil
Thursday 30th April
Morning all, I am enjoying reading through all the worm facts some of you have sent me, the more I learn about these creatures, the more fascinating they become. Can see why Darwin liked them so much.
Here's a Maths problem of the day to get your brains going.
Wag Worms
Age 7 to 11
When intergalactic Wag Worms are born they look just like a cube.
Each year they grow another cube in any direction (except on their faces of course). So a Wag Worm in its second year might look like any of these.

The next year it grows another cube onto its second cube (not its face cube). So one shape a Worm in its third year can be is this:

Find all the shapes that a Wag Worm in its third year can be.
HINT: you may want to use pen and paper for this one, or even better, Lego blocks!
ANYWAY…today I'd like you to
set up your very own 'Darwin style' investigation

into worms in order to discover something about them. Remember, a scientific enquiry (experiment or investigation) always starts with a

QUESTION.
To give yow a few ideas of what we're going to do, here's a quick video clip to watch:
When designing your investigation, think first about your question. Some examples,
What do earthworms prefer to eat? Do they prefer sweet or savoury foods?
Do Earthworms respond to sounds around them?
What kind of habitat do worms prefer to spend time in? Do worms prefer a particular type of soil?
How do Earthworms respond to changes in light?
How do they respond to changes in temperature?

(DO NOT PUT WORMS IN YOUR FREEZER).
The main task today is to PLAN this investigation, once you've decided on a good question, think about how you'll carry out the enquiry, what will you need?
Choose your variables:
What will you change?

(only 1 thing remember, to make it a F___ T___).
What will you measure?

(e.g. the weight of food eaten, the time spent at a particular location, number of worms that go to a specific soil type or food etc.
And of course…
What will you keep the same?

(could be slightly tricky as you are dealing with worms which are all different but try to keep all other things the same).
Make a prediction:
I predict that the majority of my earthworms will prefer to…
I'm not asking you to actually carry out your experiments but I'm not stopping you either.
If you do want to go and collet
worms, PLEASE look after them

(they are intelligent living creatures like…you!) Always return them as close to where you found them as possible.
Have fun and show me that you've remembered how to plan a scientific investigation.
And last but not least –
KEEP DOODLING!
Weekend extras on the way tomorrow.
Stay Safe All
MR CIVIL
Wednesday 29th April
Morning everyone, hope you're all well and ready for some slimy Science and juicy topic work. Sorry about the miserable weather…but it's great for worms!
As you may or may not have been aware, Charles Darwin was an enthusiastic fan of the humble earthworm. He studied them in depth over many years and discovered lots of interesting things about them.
Mission 1: The following videos are all worth watching for some background knowledge on these magnificent mini beasts. The clips are aimed at slightly different audiences, and they may have been created for different purposes. Can you think about this while you are viewing? You may also wish to take short notes as you watch.
After watching, tell someone at home (or me) two important facts from each video.
Mission 2:
One particularly important skill you need as a scientist is the ability to know the difference between a FACT and an OPINION.
A fact is described as a statement that can be verified or proved to be true. E.g. Earthworms can be found living in the soil.
Opinion is an expression of judgment or belief about something. Earthworms are the most useful creatures on the planet.
Warm up: play this online game to sharpen up your skills at telling the difference:
https://www.roomrecess.com/mobile/FactAndOpinion/play.html
Challenge: Read the text about worms and decide which statements are facts and which are opinions. I have shared this again with you in your J2E files so that you can highlight in
different

colours

or change the font colour (e.g. facts in red and opinions in blue). Just remember to give me a key to say what the different colours mean.
DANGER: Extra (optional) challenge (for anyone brave enough)
Can you look up the definition of the word BIAS? What does it mean? Can you find a scientific example of 'bias' to share?
Don't panic! Mission 3 is just to do your 'X a Day' on Doodle.
10 minutes – DONE! 
No worms were harmed in the making of this update
Mr Civil
Tuesday 28th April
Good Morning Everyone! Wow some fantastic work shared with me yesterday. Thank you for this Year 6! Also brilliant to see you engaging with the work set on Reading Eggspress.  Some of you may have noticed that all the work Mr Civil and I have set previously has disappeared from our class page on the website.  Hopefully, this will be sorted soon but it is nothing for any of you to worry about.  Please just continue with the work that we will continue to set daily.
There are 3 tasks that I would like you to have a go at today. (Don't forget that your doodle maths is something that you should be doing daily as well as the daily tasks we set you!)
Task One- Guided Reading. There are 2 activities that I would like you to complete for Guided Reading today.  I really hope you are keeping up with your reading Year 6.  You had all made such wonderful improvements with it so please keep this up and remember to choose a book that you enjoy.
Read a variety of News Reports on Newsround and choose one that you find the most interesting. Write a brief summary of what the article is about in the back of your yellow Home Learning exercise books.  This is where all Guided Reading work should be recorded.
Look at the file I have shared called 'Year 6 Guided Reading activities' and complete any two activities of your choice.
Task Two-Look at the file I have shared with you called 'Example Explanation Text'. Read all the information about the 4 animals. Can you identify the features of an information text and find the examples of those features in those 4 examples?
Features of an Information Text
Title
Introduction
Sub-headings in the form of questions
Present Tense
Third Person
Technical vocabulary
Facts
'Did you know' Text box with bullet points
Pictures
Task Three-Using the 'Information Text Checklist' and the examples as a guide, I would like you to pick an animal of your choice and write an informative text that you would expect to find in a non-fiction Textbook aimed at 9-11 year olds. Perhaps you could research then write about the Giant Tortoise that Darwin was so fascinated with. You must research your chosen animal and pick out some key information. Please don't forget to share this work with me and remember that I do NOT want to see your information just copied and pasted from the internet.  Please be selective about the information you use and then write it in your own words.
Have a good day!
Mrs Davies x
Monday 27th April
Good Morning Lovely Year 6! I hope you all had a wonderful weekend enjoying the sunshine! I just wanted to say a huge well done to you (and your amazing parents/carers) for having a go at the tasks Mr Civil and I have set. We do aim to give you three tasks a day-some may take you 10 minutes and others will take longer. Please don't ever worry if you are unable to finish them. We know that there are some days when you will get more done than others and that is ok!
Task one- Login into your Reading Eggs/Reading Eggspress account and complete the assignment I have allocated you called 'Lesson 188-Endangered Animals'.  Please read the questions carefully and answer them all! I will look forward to see your answers when I log onto the website myself!
Task Two- Create a 10 question (you can create more than 10 questions if you'd like!) quiz based on all the information you have learnt about Charles Darwin and his life/his work so far.  You can provide multiple choice answers if you wish or it can be a True OR False quiz.  You could include some questions based on the brilliant words you learnt about last week. E.g. Hypothesis, Experimentation, Documentation, Inhabit, Characteristics, Categorise, Extinct.
Please don't forget to share this with me. I would like to share some of the best quizzes that you have created with the class so that we can all have a go at answering them!
Task Three-Welsh BBC Bitesize Task. The KS2 BBC Bitesize Welsh Second Language section on the website is a really useful tool to help you brush up on your Welsh! Feel free to complete more of the tasks in the other sections at any time!
Watch the 'Meeting friends and Family Video on BBC bitesize (KS2 Welsh Second Language).
Read the transcript of the video and then answer the following questions. If it is easier then copy and paste this link in the search bar of google to access the video.
https://www.bbc.co.uk/bitesize/topics/zs7t97h/articles/zsf9tv4
Answer the following questions in FULL sentences
How old is Zora today?
What has Bedwyr just been doing?
What does Bili the baby like?
What is Carter's Grandfather called and what instrument does he like to play?
What musical instrument does Helen like to play?
You can write the answers to these questions in your yellow Home Learning books. You can also complete the Welsh spelling activities that are underneath the video.
Have a good day!
Mrs Davies x
Friday 24th April
Morning everyone, another sunny day on its way.  Here's a quick Maths challenge to get you started:
Heads and Feet
On a farm there were some hens and sheep.
Altogether there were

8

heads and

22

feet.
How many hens were there?
Today's missions are based on animals.
I've uploaded an activity sheet and shared it with you all. 
Check in your J2E files on Hwb.
Log into Hwb account
Go to 'J2E'
Click on 'My files'
If it's not already in your folder, click on 'Shared Files' 
The file called 'Friday 24th April African Animals' will be there.
There are pictures of several African animals and some measurements (data) about each one.  Go through the questions on the sheet, it asks you to fill in a table as well as drawing and interpreting some bar graphs.
You can edit the worksheet online, create graphs using J2E Data, or simply write your answers down (Don't forget those lovely yellow exercise books you were given in school). 
If you do ever choose to write or draw using paper or your yellow book, just let me or Mrs Davies know via e mail.
CivilM1@hwbcymru.net
Almost all there on Doodle – we're SOOOOO close!
Please log in today or message me for a new password.
Here's some general information about using Doodle and a competition starting soon: 
Have you linked your account? – we highly recommend that you link your email address to your child's school Doodle account so that you can monitor their progress via the parent DoodleConnect app or Parent Dashboard (parents.doodlemaths.com). In order to link, please follow the instructions within this article.

Build Doodle into your routine –  perhaps more now than ever, having a daily routine can be really helpful. Find a regular time that works for you and your family to do your daily Doodling – perhaps after your child has brushed their teeth, before their daily screen time, or after their daily walk.

Monitor and encourage – celebrate your child's efforts. If your child is in their green zone on a weekly basis, celebrate this! Perhaps reward them with a sticker, an extra 10 minutes screen time, or any other treat they may like! Every Friday at 3.30pm, we are running our Doodle Celebrations Assemblies on our social media pages. Why not join in and share your child's highlights from the week?
Top Tips for Students
Be in your green zone – just 10 minutes of Doodle every day will keep you on track with your learning. Once in your green zone, My Pages and Games will unlock meaning that you can spend your hard earned DoodleStars building your robot, or play on your favourite Doodle game!
Complete the Spring Challenge – there's still time to take part in our Spring Challenge and win a special certificate and pin-badge! You have until 30th April to achieve a 7-day streak and earn 400 DoodleStars. More information can be found here.
Complete your Tricky Questions – how many questions do you have saved in your Tricky Questions folder? More than 3? Then it's time to sit down with an adult or sibling and work through these together.
Summer Term 14 Day Challenge!
Kick start the term with our very exciting 14 Day Challenge! Enter the 14 Day Challenge competition in either DoodleEnglish, DoodleSpell or both, for your chance to win a bundle of games worth £50 for your class!
Encourage every pupil in your class to be in the green zone for DoodleEnglish and/or DoodleSpell every day for 14 consecutive days from Monday 27th April to Sunday 10th May 2020. We will total up the percentage of children working in the green zone over the 14 Day Challenge and the class with the highest percentage of children in the green zone will win the prize. There will be one winning class for DoodleEnglish and one for DoodleSpell, each winning a bundle of games.
Simply click on this link and register by Sunday 26th April by selecting 'Register my class' and completing the form, letting us know whether you are entering the DoodleEnglish competition, the DoodleSpell competition or both. Not yet using DoodleEnglish or DoodleSpell? Don't worry! Get in touch, and I will set you up with a free trial!
… AND HAVE A LOVELY FRIDAY AND WEEKEND ALL ! 
MR CIVIL
Thursday the 23rd of April
To the 8 out of 30 pupils who have fully engaged with the daily home learning activities this week so far, WELL DONE!!! We have loved receiving your lovely and interesting work.
Now let's move forward as a whole class thanks.  We are not on holiday anymore, if you are not completing these activities and your Doodle EVERY week day, then you are missing work and slipping behind.  If there is any kind of problem- you MUST let us know.  We are here to HELP.
Today's missions:
Watch the following video:
https://www.bbc.co.uk/teach/class-clips-video/ks2-charles-darwin-victorian-science/zddbnrd
1. This clip talks about how humans have used Natural Selection to breed certain types of dogs. Can you give some examples of dogs and other things which humans have modified (changed) using natural selection techniques?  Think about your food.
It mentions in the video that David Attenborough also visited the Galapagos Islands – here's the short clip for you to watch:
2. Can you summarise the information from this short clip in your own words?  There is a lot of information here, so more than one paragraph is needed.  You may need to include a diagram too.  
Our current topic should really be called Wallace Darwin as this next video explains.  Do you know where Wallace came from?  That's right –

He's WELSH!!!
There are lots of pop up words on the screen to help you with the scientific vocabulary.  Here are some of them:
Scientific Method
Hypothesis
Experimentation
Documentation
Inhabit
Characteristics
Categorise
Extinct
  3. Can you write a definition for each word. Use a dictionary or adult to help you.  Challenge:  Can you write a long sentence or short paragraph containing as many of the above words as possible?  It can be completely silly but has to make sense.  
4. Doodle
17 out of 30 pupils in our class did not go on Doodle yesterday.  This is an integral part of your home learning and a great way for me to set you specific extras based on your needs.  The odd log in difficulty happens occasionally but this is no excuse for those of you who are not bothering at all.  Again, this is NOT optional.
Let's get that number to 30 out of 30 today!
Also…this just in, check out this link for a whole bucket load of activities to do during this lockdown period. There are activity packs for all ages of children.  Hope you find it useful.
Tuesday quick update:
Just a quick update  – forgot to mention that
today is Earth Day.

  A time to reflect on the incredible planet we live on and all its natural beauty.  So feel free to get outdoors and create some beautiful environmental art.  You could look online for some inspiration from artists such as Andy Goldsworthy and or check out some ideas from the school in the link below.  This is optional but any examples you share will go towards a whole school collage that we can share on Twitter.  Enjoy !
Morning all – Happy Summer Term! 
Hope you've all had a lovely, sunny Easter holiday and are as excited as I am about starting our new topic – Darwin.   
Here are today's tasks: 
1. Doodle Maths – 'X' a Day and complete the extras – this is not optional, should be done EVERYDAY
2. Please watch these 2 You Tube videos on the subject: 
3. In the first video, it states that Darwin came up with 3 new concepts.  What were they called?
4. Can you explain what is meant by Natural Selection, in your own words.  Feel free to use diagrams to help with this. You can also use one of the examples from the videos.  
5. Think Challenge!  Can you think about us humans?  Darwin's theory explains how we have evolved very slowly over time in order to adapt to change
s in our environment or way of life. 
Can you think about at least
2
favourable
adaptations
which we
may develop
over the next few generations?  Anything
which would make our bodies more adapted to the new world we
will
living in? 
Hint: think of something that we do a
lot 
of
(e.g. playing or working on computers), and then think which physical changes
(changes to our bodies) would help with this.  
Don't forget, it's not just about gaining new characteristics (
features)
but we can also get rid of
or reduce certain things too. 
e.g
we
may not need as much
upper body strength
anymore so our arm and shoulder muscles could get smaller as they are less 'favourable'.  
I'll share this with you all as a document
on J2E, feel free to edit this and save it in your folders.  Or why not share it with CivilM1@hwbmail.net
If you would rather respond in writing and drawing, just use the yellow exercise book you have been given and tell me what you have done.  You or your parents can e mail a short message and I'll always get back to you.
Due to the current situation, pupils are moving into their second month away from school. Home learning has never been more vital in order to keep their skills developing.  
We will continue to get in touch in order to support all parents and guardians of any pupils not completing or accessing these tasks.
Please never hesitate to contact us with questions about this in order to make sure no that days are wasted in this run up to the biggest transition in your child's education so far – the move to comprehensive school.  
Many thanks for all your ongoing support at home.
Tuesday 21st April
Happy Tuesday Everyone!
I hope you enjoyed learning about the amazing life and legacy of Charles Darwin yesterday. Please can you have a go at completing the following tasks today.  Please don't forget to share your answers from the Reading Comprehension with me on HWB.
Task one-Please complete the Reading Comprehension called, 'Charles Darwin Reading Comp' that I have shared as a HWB file. This is testing your ability to 'select and retrieve information' which is an extremely important skill and one that we have discussed in detail in class. You must read the text in detail and the answer the questions in FULL sentences.
Task Two-Using your amazing research that you completed on Charles Darwin yesterday (and some of the information from the Charles Darwin Reading Comprehension) , I would like you to use it to put together a short presentation about who Charles Darwin is and why he was so important. You are welcome to make some notes in the form of a mind-map or bullet points and I would like you to practice your presentation and then when you are feeling confident that you know it,  present it to someone at home. Whoever you present it to, can use some of the questions below to give you some feedback about your presentation. Remember how important eye contact and speaking clearly is in order to engage your audience! It is so important to practice our Oracy skills!
1. Was the presentation clear (loud enough)?
2. Were you interested?
3. Did the presenter use visual aides (a picture of Charles Darwin) or other ways to engage you?
4. Was the presenter confident in what they were saying?
5. Did you learn something?
6. Was there anything you were confused about?
7. Was there a clear introduction and conclusion?
8. Was the talk too short/too long?
9. Did the presenter use eye contact ?
Task Three– Log into Doodle and complete your 'X' a day for English and Maths. Try to complete your extras too.
Have a lovely day!
Mrs Davies x
Monday 20th April
Good Morning Lovely Year 6! I really hope you have enjoyed your Easter holiday and eaten lots of yummy chocolate eggs. We have been so lucky to have had lots of sunshine, so I hope you have been enjoying some time in your garden!
Mr Civil and I are so impressed with all the amazing work you did on our World War Two topic. Some wonderful independent Home Learning topics completed-a huge WELL DONE to you all!
This Summer term, we are going to start looking at our exciting new topic called, 'Darwin's Delights!'
Task one-Imagine that you have been catapulted into the year 5020. You are face to face with a human race that has gone through thousands of years of evolution. Everything is different. The environment has changed. Society has changed. Nothing looks the same. Use your imagination and create a huge mind map which includes the following: What factors do you think will have the greatest influence on human evolution? Will it be climate change, population size, food sources, technology, medicine etc? What do people look like in 4020? Sketch a picture of them. How do people live in this world? What do they eat/drink? Where do they get this food source from? How do they survive? What things that exist in 2020 are extinct in the year 5020? How has the landscape changed? Why has it changed? You may use a variety of pictures and words to help you with this. Challenge: You could use your amazing powers of creative writing and write a description of the setting using Similes, metaphors, personification and a variety of sentence types! You can write this in first person and imagine you are describing everything that you can see around you.
Task Two-Use a range of internet sources to answer the question 'Who was Charles Darwin and why was he so important?' Discover where and when he was born, where he lived and what he studied. Find out how he came to be part of the scientific expedition on HMS Beagle and why it was so significant to his theory of evolution. Create a timeline to illustrate Darwin's life up until his death on 19th April 1882. You can complete this on the HWB (word/powerpoint) or in your yellow Home Learning Books.
This is a useful documentary to watch to help you with this task: https://www.bbc.co.uk/teach/class-clips-video/ks2-charles-darwin-victorian-science/zddbnrd
http://darwin-online.org.uk/timeline.html This is also another useful website.
Task three-Log into Doodle and complete your 'X' a day for English and Maths. Try to complete your extras too. It is great to see so many of you using this important tool!
Have a good day!
Mrs Davies x
Morning folks!  As this is officially the last day of term until after the Easter break, these will be the last of the daily tasks you'll be asked to complete.  Also…Penblwydd Hapus Mrs Tench!!!
Thank you to all of you who have saved or even shared some your work with us on Hwb, it's a real breath of fresh air to read and view all your great efforts. 

Golden Award certificates sent out today!
Don't forget, any questions or problems you may be experiencing, (or just updates on how you are doing) can all reach me via my e mail:  CivilM1@hwbcymru.net
Mission 1:  Too easy!  Log into Doodle Maths and check for the extras as well as doing your 'X' a Day.  
Mission 2:  Don't panic!  I've assigned you all several Reading Eggs assignments, one of which I would like you to complete TODAY.  The others to be done at your leisure throughout the Easter 2 week break.  
Mission 3:  Go to this BBC Bitesize webpage all about electrical circuits, watch the clip and complete the activities. 
https://www.bbc.co.uk/bitesize/topics/zq99q6f/articles/zs7g4j6
Most of you took the chance to experiment with electrical circuits while researching Morse Code recently.  I would like you to draw me a circuit diagram to show this.  Circuit diagrams are very simple, scientific and clear, they use straight lines and symbols for the different components like bubs etc.  Here is a key to help you: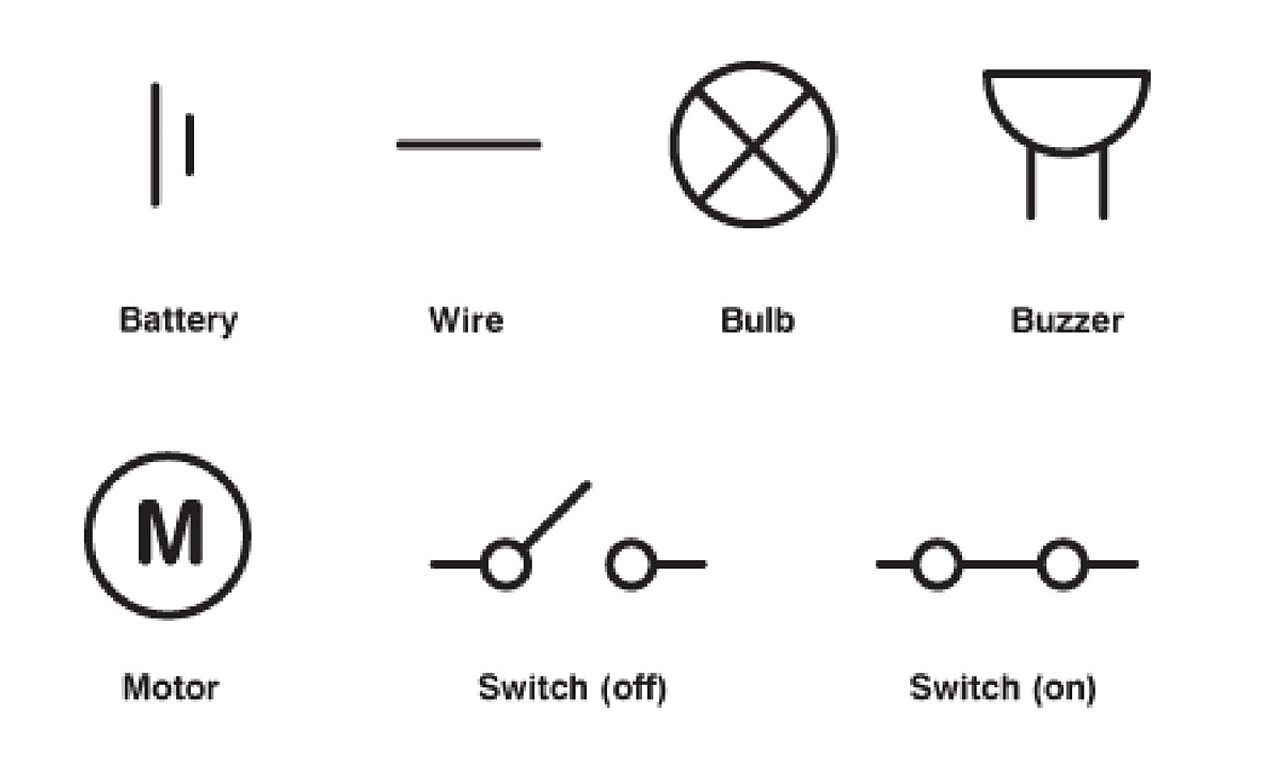 Here is a simple circuit diagram.  Can you identify the components?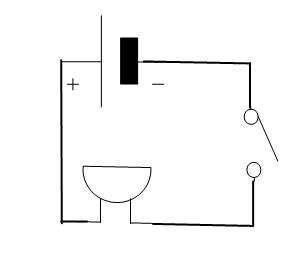 When drawing your own Circuit Diagram, be creative, try different combinations of components.
Extension:  Circuits can come in different forms.  Two of these are Series Circuits and Parallel Circuits.  Can you do some research to find out what these are and how they are different.  Try to draw your own Parallel Circuit.  If you choose to do this online, here is a great tool to use, completely free of charge.  Simply go to this webpage for TES, (copy and paste the address below):
https://www.tes.com/teaching-resource/building-electric-circuits-3-free-simulations-6009545#
Then scroll down until you see Building Electric Circuits, 3 free simulations and click on the button which says OPEN LINK.  A new window will appear but you may need to allow Adobe Flash in order to use the tool.  Have fun with it.
Have a lovely day class and don't forget to get out in this dry weather for regular breaks, exercise and fresh air.
What can you do today to help at home?  Tidy your room? Help with the dishes? Make mum or Nan a cup of tea? Smile and cheer someone up?  Take the time to ask your other family members how they are feeling?  I'm sure you're doing all these things and more:)
Update 02/04/20
It's been our intention to contact all parents and guardians of Year 6 pupils over these few days to catch up and offer support and guidance with the home learning.  I am hoping to talk to the remainder of these today. 
We are hugely grateful to all parents who are supporting our wonderful pupils with all of this, especially with all the IT skills, passwords etc. which are involved.
The tasks on here, as well as the Reading Eggs assignments and Doodle are NOT designed to take all day, (only fifteen minutes to half an hour for most).  Some are designed to be more open ended meaning that conscientious pupils can develop them as far as they wish and have fun doing so.   
Because of this, we DO EXPECT all of our pupils to have a go at all the tasks and log onto to DOODLE and READING EGGS DAILY.  Please ensure you are doing this – thanks.
TODAY – Log onto your Reading Eggs and do the assignment, Hitler's Daughter, do what you can and read the text with an adult if you need to. 
30 minutes to an hour
Log into Doodle and complete your extras for English and Maths as well as your 'X' a day. 
30 minutes
Have a go at completing the WW2 knowledge organiser I have shared with you in your Hwb files.  See it as a quiz, maybe go head to head with a parent to see who knows more about WW2.
30 minutes to as long as you like
Before I tell you about today's missions, please read the following and get Doodling!
---
The Spring Challenge is here! Beginning on Wednesday 1st April, (TODAY) we invite you to join one (or both!) of our egg-xciting Challenges – the #DoodleMathsChallenge and the #DoodleEnglishChallenge.
Both Challenges are designed to encourage daily Doodling, helping to prevent learning loss and motivating children to continue their learning outside of the classroom. Plus, they can earn an exclusive certificate and pinbadge for taking part!*
For more information and to see our previous Challenges, please visit our website.
Good luck, and Happy Doodling!
OK, now that's of my chest, let's discuss today's missions.  
Mission 1:  Go to this page online – (just copy and paste the address into your browser).
https://nrich.maths.org/2565 
Read all about the (mathematical) origins of April Fools' Day and summarise in no more than 50 words.  (You could use J2E Office and choose 'Writer' for these types of tasks).
Mission 2:  DOODLE maths – I've set lots of personalised extras for you and I want to see a filled in circle for today, on my teacher overview, when I check this evening – IF you're having login problems tell me!
Mission 3: It's officially well into Spring now and the birds seem to be making the most of it.  You may have heard of Spring Watch, this is a way of counting numbers of different bird species around Britain.  I'd like you to do a survey in you garden today.  
Which species can you see? Make a list of common species like the one below and then simply tally next to each name.  You can do this throughout the day, through the kitchen window or out of the back door, or you can set up a week's survey or longer – as long as I can see what you have done.  I would use J2Data to record results in, so that a graph can be simply created at the touch of a button.  Try it! Share it with CivilM1 and I can give you feedback.  We could make a giant survey using all of your individual ones ! 
I've also shared a file with you on Hwb to get you started if you need help.

Don't forget to make the most of these next few dry days and get plenty of fresh air.  Hopefully you are all well and being extremely angelic and helping your grown ups with the dishes and all the other jobs, there's a lot of learning to be done in and around the house over the next few weeks – learn all you can!
Take good care of yourselves Year 6,
Mr Civil, Theo, Mary and Larry
Tuesday 31st March
Good Morning lovely Year 6! Here are a couple of tasks that I would like you to get on with today.
Task one-I have shared a file with you all called 'Lion and the Unicorn full book plus questions'.  It is a wonderful book set in World War Two and I was planning to look at it in class with you all.  Please do not think for a moment that I expect you to answer ALL the questions in one sitting-maybe have a go at the first 10 questions today. Don't forget to write your answers in FULL sentences.  I will have a look in your files to see how you are getting on and feel free to continue with them in the Easter holidays as we are hoping to start a new topic next term.
Task Two-I would like you all to become familiar with doodle English and complete your personalised programme.  It is very pleasing to see that some of you have done this already and are completing your X a day.  This is a fantastic tool which will help improve your reading skills and it is something that you can spend at least 20 minutes on every day-like you do with doodle Maths.
Task Three-You can work on another World War Two Home Leaning project/activity.
Mr Civil and I will be hoping to speak to someone at home this week-just to check that you are all ok and know your Reading Egg passwords etc.
Have a good day!
Mrs Davies x
Monday 30th March
Good Morning fabulous Year 6! I really hope you are all ok.  There are a 3 tasks that I would like you to get on with today if possible. Don't worry if you don't finish them all as you can finish them tomorrow.
Task one-Guided Reading. Please read some of your reading book and complete at least two of the suggested Reading Activities that are further down on this webpage (Look for Wednesday 18th March date).  E.g. A character profile, chapter summary etc. Next, I would like you to read some of the reports on Newsround and pick one of the articles that interests you the most and summarise what it is about (using who, what , when, where etc).  Exactly like we do in Guided Reading! You can complete all Guided Reading  Activities in the back of the yellow exercise book that was sent home.
Task two-Please work on one of the Word War Two projects that you have been given. There are lots of home learning activities to choose from in your yellow exercise books.
Task three-Write a diary entry ( in Welsh!) describing some of the things you have done this week using extended sentences. We have had lots of practice at this and I just want you to try and use some of the key vocabulary below. Please save this as Welsh Diary entry so that I can easily find it in your files on the HWB.
Pryd?-When?
Ar y penwythnos   on the weekend
Ar ddydd Sadwrn   on Saturday     
ar ôl    after      cyn…..before
ddoe   yesterday      neithiwr   last night
Yn y bore/prynhawn/nos    In the morning/afternoon/night
Patrymau
Ces i…..                        I had…..
Gwelais i…..                  I saw…..
Gwyliais i…..                 I watched…..
Prynais i…..                  I bought……
Gwisgais i….                  I wore…….
Chwaraeais i…..            I played…..
Bwytais i…….               I ate…..
Yfais i…..                    I drank…..
Cerddais i…..                I walked…..
Rhedais i……                I ran…..
Cysgais i……                I slept…..
Astudiais i  ……           I studied…..
Ffoniais i……              I phoned…..
Gyda phwy? -With who? 
gyda'r teulu                    with family
gyda ffrindiau                with friends
gyda fy ffrind,Jac
with my friend,Jac
gyda Mam a Dad            with Mum and Dad.
gyda fy chwaer/mrawd   with my sister/brother
Pam? Why?
achos..    because..
Mae'n… It is…  Mae…yn wych-The …is great.
Roedd hi'n-It/she was Roedd e'n-It/he was Roedd hi'n bwrw glaw/heulog It was raining/sunny.
Roeddwn i'n hoffi-I liked…
Doeddwn i ddim yn hoffi-I didn't like…
Update Friday 27th March
Good Morning, hopefully you all received the text about finding and checking this page.  We've had some swift and lovely responses from 9 pupils.  21 to go!
It's really good to see some of the lovely work you've done at home pouring in and Hwb makes it easy to comment on and annotate it for feedback and improvements.
If your child has problems sharing files with me then please email me at the address below.  I still have lots of Reading Eggs passwords to share with those pupils still out of reach – please get in touch.
Update Thursday 26th of March 
Good morning all, I hope you're all well and enjoying this lovely sunny weather.  In order to top up and check progress with the home learning, we will be using this page to inform you of regular updates so please check it every week day for any further notices – thanks.
For today, I wanted to ask pupils to check their J2E files.  I have shared a file with them all and I am asking all Year 6 pupils to read it and then try to share a file with me.  This could be a simple check in, telling me how the home learning is going so far.  Do they need any help or additional tasks/extras to get on with?
As a reply I will give them their unique login and passwords for Reading Eggs.
My e mail is CivilM1@hwbcymru.net  this is where I will be checking for messages from pupils or guardians.  
In addition to the extras being set on Doodle Maths, there will now be extras in Doodle English as well as assignments on Reading Eggs. 
The Year 6 part of this website is called Eggspress and is full of really useful reading games, comprehension activities and fun extras.
Although I cannot stress enough how important it is that you are completing the short tasks at home, I don't need to tell you what a potentially stressful and uncertain time this is for children and adults alike. 
So I am asking all guardians to be academically supportive whilst understanding that child well being and relationships are the most important things over the coming weeks. 
Have a simple timetable, spend between half an hour and an hour on Maths, the same on Reading and literacy  and the same on Topic based project activities (WW2 for now, Darwin after Easter).
In this weather, get
 outdoors
as much as possible, use the outdoors as a learning environment.  There's a few nice ideas on these websites:
https://thirdspacelearning.com/blog/13-outdoor-maths-activities-early-years-year-6-plus-bonus-ages/
Finally, we have been given free access to thousands of resources from a maths website called K7 Maths.   Useful in terms of test papers and printables but not interactive like Doodle.  This is for anyone who needs extra challenges for their children but again, no need to make it arduous.  Little and often is key.  Info on this will follow tomorrow.
Secondly, between Wednesday 1st April and Thursday 30th April, we're running two very exciting Challenges in DoodleMaths and DoodleEnglish – the #DoodleMathsChallenge and #DoodleEnglishChallenge!
Taking part in one or both Challenges is a fantastic way for pupils to continue their learning while they're not in school. Plus, they can earn an exclusive pinbadge and certificate by taking part!
To promote the Challenge in your school, please share the attached letter with the parents in your school, along with the following weblink – www.doodlemaths.com/spring-challenge/.
We'll be sending out goodies to children who complete the Challenges to your school later in the year, so keep an eye out for these! 
UPDATE Wednesday 18th March 2020
Home Learning Projects in Year 6 

 
Pupils in Year 6 have been given a yellow exercise book with a list of project ideas stapled in.  They have been instructed to complete one activity for each day they would normally be attending school over the forthcoming weeks. 
They may have already had a go at some of these activities but they are encouraged to explore them even further, extending them in their own ways like we do during EPIC time in school.
Children who live near absent pupils have been asked to pass on these yellow books as soon as possible but if they are unable to get them to you, please feel free to collect one from school.
In addition to this, there will of course be daily Maths and English practise on Doodle.  The pupils know their login details and should be completing their 5 a day as well as the extras they have been set.  These will generally be based on requests from the pupils themselves and within areas they feel they need more practise with.  
Please continue with Daily Reading, recent tests showed excellent improvements in reading and comprehension skills and this is down to regular practise.  It would be a shame to let this slip away if school is closed.  So please encourage lots of reading and ask children to explain and talk about texts as much as possible (to show understanding). Here are a list of 'Reading Activities' for the children to complete every day at home.
If it is the first time you have looked at the book, look at the cover and title and predict what you think the book might be about. Think about what is happening in the pictures and start to infer meaning. Can you try and predict what it will be about based on what you infer from the pictures? Can you make any links to other books you have read with similar themes, the same characters and/or similar authors/illustrators? Read the blurb and make a list of questions you would like to have answered.
Where is the story set? Try to visualise and picture the setting based on the writer's choice of words. Find a list of words/sentences where the writer describes the setting. Have a go at drawing the setting using the words from the story to help you. (Like we did when we read the opening of Holes!)
Ask someone at home to help you decode (read) the words and ask them about the meaning of more challenging words. Use a dictionary to find the meaning of any words that you are unsure about.
Write a summary of every chapter once you have finished reading it. Try to include: Who is in it, what is it about, where is it set, when do the events happen, why, how? Make sure you understand what you have read by writing a detailed summary of each chapter.
Write a character profile for each of the characters in the books. Include as much information about them as possible. E.g. What they look like, personality, what is important to them, what/who they dislike etc. Try and use the writer's words to help you do this. Think about how the characters are feeling. What has happened to make them feel this way? You could sketch a particular character and label it with quotes that describe the appearance/personality of the character.
Make predictions after every chapter. What do you think will happen next? What makes you think that? How do you think the story might end?
Ask someone at home to listen to you reading at home. THIS IS SO IMPORTANT! Don't forget to use expression when you are reading out loud, especially for the voices of different characters.
Look at some Newspaper reports on Newsround. Look at the layout features such as the heading, subheadings, captions, pictures etc. Summarise the report by answering the following questions…Who is the article about? What has happened? When did it happen? Where did it happen? How did it happen? (Like we do in Guided Reading)
Additional activities from the TWINKL  website may also be uploaded onto Hwb where pupils can access them although parents are eligible for one month's free membership, giving access to thousands of free resources if required. 
See forwarded e mail below.
To support you during this period, Twinkl is offering every teacher in Wales access to all Twinkl resources with a One Month Ultimate Membership, totally free of charge. We're also extending this to every parent in your school so your pupils can still have access to high-quality learning during any periods of disruption.
Setting this up is really easy to do – go to www.twinkl.co.uk/offer and enter the code UKTWINKLHELPS
Staff: Mrs Davies- Year 6 Class Teacher (Monday and Tuesday) Mr Civil- Year 6 Teacher (Wednesday, Thursday and Friday)
Mrs Tench-Maths and Literacy Support and TA
Curriculum –
This year, we will continue to work within our Cornerstones Curriculum.  We will be covering four topics over the course of the school year. Our topics for this year will be 'Hola Mexico!', Blood Heart', 'World War II', and 'Darwin's Delights'. Any interesting artefacts/information about these topics would be very welcomed into class.  We have already embarked on our first journey to explore the Wonders of Mexico!
Home Learning
The pupils will be provided with topic based projects to complete each term.  These will be marked in terms of effort and shared with the whole class as a way of celebrating and sharing the learning.  The children must complete at least one task from the list but they may complete them all if they so wish! The list of tasks have already been stuck into their planners so please check this with them and encourage them to be working on this at home. The deadline for the first project based home learning task is Monday 21st October.
Mr Civil and Mrs Davies will also give out Maths and Literacy home learning tasks alternately each week.  The children will have one whole week to complete these and they will be marked on return. Please ensure that children bring in their fabulous planners every day.  We really would like to see them taking responsibility for their homework and organisation in general.
Spelling
Spelling tests will be every Friday. Please help your child learn their spellings for the tests in order for them to know and apply these words to their work.
Guided Reading
Guided reading sessions will take place every Monday afternoon in Term one.  Please encourage your child to bring in a reading book of their choice.
P.E. 
P.E. takes place up to twice a week. These sessions will usually be on a Thursday and Friday for Year 6. Children should have their full PE kit in school available for gym sessions. Weather permitting, we will be outside for at least one of these sessions so outdoor trainers are advisable. Plain, suitable kits are required for PE sessions (school or house team colours are always preferable.